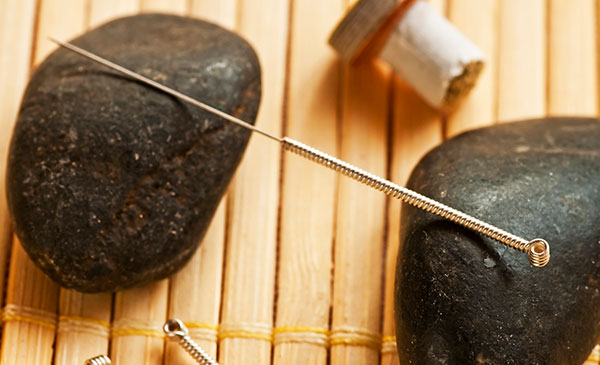 Acupuncture effects every major system of the body including the cardiac, gastrointestinal, circulatory, cerebral, genitourinary, endocrine and immune systems.
Broadly speaking, acupuncture has three primary effects:
It relieves pain.
It reduces inflammation.
It restores homeostasis.
Homeostasis refers to the body's ability to regulate its environment and maintain internal balance. All diseases involve a disturbance of homeostasis, and nearly all diseases involve some degree of pain and inflammation. In fact, research over the last several decades suggests that many serious conditions like heart disease previously thought to have other causes are in fact primarily caused by chronic inflammation. If we understand that most diseases are characterized by pain, inflammation and disturbance of homeostasis, we begin to understand why acupuncture can be effective for so many conditions.
The following is a list of mechanisms that have been identified so far:
Acupuncture promotes blood flow. This is significant because everything the body needs to heal is in the blood, including oxygen, nutrients we absorb from food, immune substances, hormones, analgesics (painkillers) and anti-inflammatories.
Acupuncture stimulates the body's built-in healing mechanisms. Acupuncture creates "micro traumas" that stimulate the body's ability to spontaneously heal injuries to the tissue through nervous, immune and endocrine system activation.
Acupuncture releases natural painkillers. Inserting a needle sends a signal through the nervous system to the brain, where chemicals such as endorphins, norepinephrine and enkephalin are released. Some of these substances are 10-200 times more potent than morphine!
Acupuncture reduces both the intensity and perception of chronic pain. It does this through a process called "descending control normalization", which involves the serotonergic nervous system.
Acupuncture relaxes shortened muscles. This in turn releases pressure on joint structures and nerves, and promotes blood flow.
Acupuncture reduces stress. This could be considered the most important systemic effect of acupuncture. Recent research suggests that acupuncture stimulates the release of oxytocin, a hormone and signaling substance that regulates the parasympathetic nervous system. Recent research has implicated impaired parasympathetic function in a wide range of autoimmune diseases, including arthritis, lupus, rheumatoid arthritis and inflammatory bowel disease.
Thanks to increased funding by the National Institute of Health and the increased acceptance of acupuncture in the medical community, research into the benefits, safety, and mechanism of acupuncture has grown tremendously in recent years. According to the World Health Organization acupuncture works and can be considered a viable option for a wide variety of complaints including:

Adverse reactions to radiotherapy and/or chemotherapy

Allergic rhinits

Biliary colic

Depression

Dysentery

Dysmenorrhea

Epigastraliga, acute (peptic ulcers, acute and chronic gastritis, and gastrospasm)

Facial pain

Headache

Hypertension

Hypotension

Induction of labor

Knee pain

Leukopenia
Low back pain

Malposition of fetus

Morning sickness

Nausea and vomiting

Neck pain

Pain in dentistry (including dental pain and temporomandibular dysfunction)

Periarthritis of the shoulder

Postoperative pain

Renal colic

Rheumatoid arthritis

Sciatica

Sprains

Stroke

Tennis Elbow
For even more information or questions regarding specific ailments not listed above,
please contact us.
We are located in Toronto, ON.
Our address is:
22 Follis Ave
Toronto, ON
Email: seatonvillageacu@rogers.com
Call Sonja: 647-2825112
Call Gail: 416-6489206